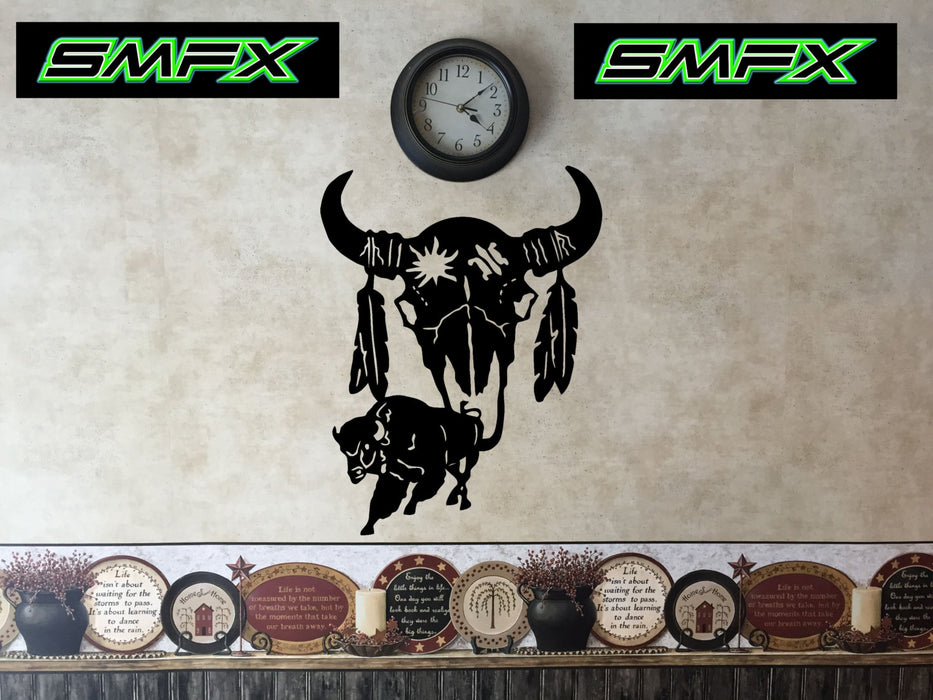 buffalo skull tribal art native american art metal wall art
the buffalo head dress metal wall art is 21"tall 16" wide
made from steel painted black.
Our signs/art are artistic representations,
At SMFX we offer unique Signs, art and anything you can dream up. Custom designs are always available, we will work with you to make your ideas come to life.
We can make any size you request, just contact us for custom sizing and any questions you may have.
We make all of our items here in Buffalo N,Y, locally and not in a factory overseas. All of our work is cut by a precision laser so we can give you more detail where others cannot.
We do offer bulk pricing for our customers, just contact us.