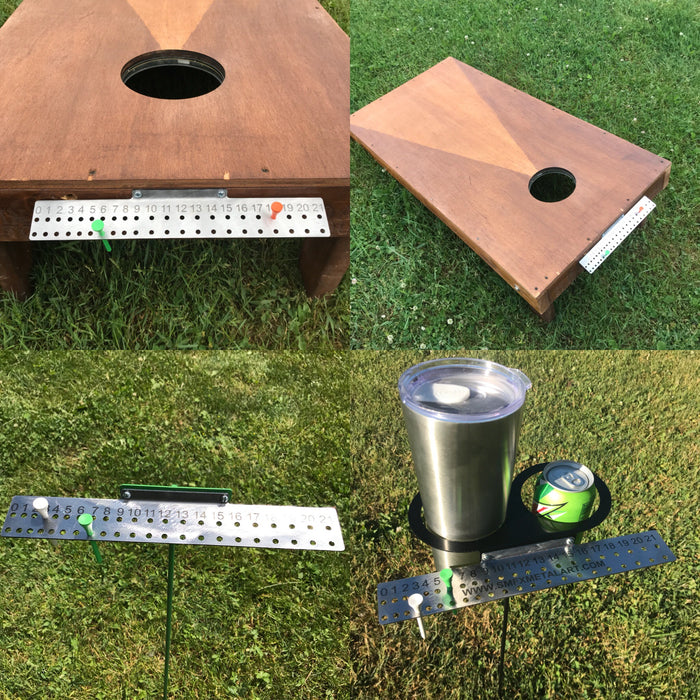 Cornhole score keeper Free Shipping corn hole bag toss score board Patented
We are proud to announce our Cornhole score keeper.
Don't you hate when you can't remember the score... we have the answer for you.
SMFX's score keeper, Comes with the score keeper, screws and a set of golf tees.
These can also be personalized with a last name or team name, contact us for the custom design
this is just for the metal score keeper the cornhole boards are not included
You can only find these at SMFX, Patented
Our signs/art are artistic representations,
At SMFX we offer unique Signs, art and anything you can dream up. Custom designs are always available, we will work with you to make your ideas come to life.
We can make any size you request, just contact us for custom sizing and any questions you may have.
We make all of our items here in Buffalo N,Y, locally and not in a factory overseas. All of our work is cut by a precision laser so we can give you more detail where others cannot.
We do offer bulk pricing for our customers, just contact us.